Beyond Digital offers comprehensive social media marketing services to help businesses establish a strong presence on various social media platforms. Our team of experienced social media experts devises customized strategies to improve brand visibility, engage with the target audience, and drive more traffic to the website.
We provide a wide range of social media marketing services including social media audit, social media strategy development, content creation and management, influencer marketing, paid advertising, social media analytics, and reporting.
Our social media marketing experts stay up-to-date with the latest trends, algorithms, and best practices to ensure that the client's social media strategy is always effective and relevant. We work closely with clients to understand their business goals, target audience, and unique selling proposition to create a customized social media strategy that resonates with their audience and delivers measurable results.
TELL FREE TO ASK QUESTION
Beeyond Digital Enhances Management of Social Media Platforms

Connect with Your Target Audience Through a Strong Social Media Presence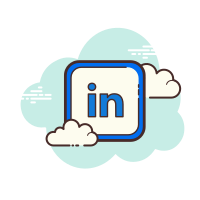 LinkedIn Management
LinkedIn is the go-to platform for B2B companies seeking to engage executives and decision-makers. At Beeyond Digital, we harness its native tools for lead generation through enterprise social media management. Our LinkedIn services boost brand credibility, showcase thought leadership, outperform competitors, and build market trust.
Pinterest Management
Enhance eCommerce conversion rates by showcasing your catalog on Pinterest. Beeyond Digital is dedicated to strategically posting, optimizing, and positioning your pins for success. Our social media strategists also handle inbound engagement, addressing comments, questions, and feedback to boost your business.
Instagram Management 
With one-third of Instagram's 1 billion monthly users making purchases, leverage this platform for sales success. Trust Beeyond Digital, the Instagram management experts, to handle the optimization of ephemeral and user-generated content. We manage everything from gallery posts and Instagram stories to interstitial ads, allowing you to achieve your sales goals effortlessly.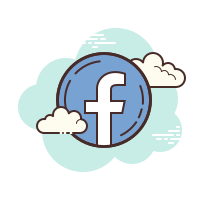 Facebook  Management 
With 1 billion daily active users, Facebook is a versatile platform for businesses of all sizes. Benefit from its cost-effective marketing, precise targeting, and organic engagement with our Facebook management services. We provide strategy guidance, content creation, social content and ad comment monitoring, and more.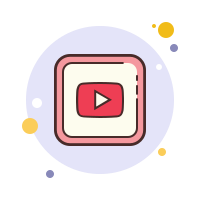 Youtube  Management 
Leverage YouTube's commercial potential by integrating effective SEO practices into your channel. Our YouTube management simplifies the process, optimizing title tags and descriptions for your video uploads, ensuring relevance to user searches.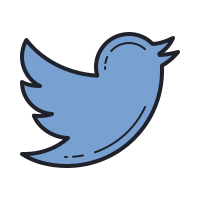 Twitter  Management 
Engage in relevant discussions, champion your company's values, and foster an online community on Twitter. This platform enhances outreach and defines your brand identity. Whether you're a large enterprise or a small business, our Twitter experts craft tailored, channel-specific strategies for your social media management needs.
Beeyond Digital Social Media Management Services
Trends and Tactics You Can Trust to Deliver Qualified Leads
"Discover What Our Happy Customers Have to Say – Real Stories, Real Satisfaction, Real Results. Join Our Success Stories Today!"
We hired Beeyond Digital to improve our SEO and we are very happy with the results. They analyzed our website, implemented effective strategies, and increased our organic traffic and rankings. They are professional, responsive, and transparent. We highly recommend Beeyond Digital for SEO services.
I am very happy with the service provided by Beeyond Digital. They helped me build a customized website for my business, Jahan Umrah, which offers the best Umrah, Hajj and Ramadan packages from India. They understood my vision and requirements and delivered a website that is attractive, user-friendly, and informative.
Beeyond digital is a breath of fresh air amidst the thousands of prevalant lousy webdev/seo firms. Their work in itself elucidates the fact that they are undoubtedly Professional ,amazingly experienced and super Dedicated. The staff is polite & helpful and always has great ideas to offer. They are the Best.
Cheers !!
Let us show you the power of marketing.